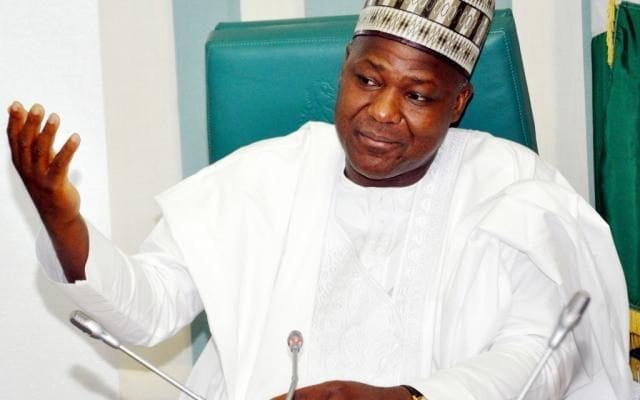 Yakubu Dogara, has shown happiness over the latest report released by the National Bureau of Statistics which indicated that Nigeria had finally exited recession.
In a statement by his Special Adviser on Media and Public Affairs, Turaki Hassan, Dogara made his feelings known.
He said the positive result was an indication that the economic policies of the All Progressives Congress (APC) administration were on track.
"We must now channel our energies towards measures aimed at job creation for the millions of our people, address the widening socio-economic inequalities and creating opportunities for all Nigerians.
"The House of Representatives will more than ever before step up it's partnership with the Executive in this regard by introducing as well as supporting all measures designed to blossom the economy and put food on the tables of all Nigerians.
"This informed the passage of the Federal Competition and Consumer Protection Commission Bill which should go a long way in attracting foreign direct investment.
"It will also create job opportunities for our people and provide healthy and conducive business environment for the private sector to thrive.
"We will implore the President to assent to this revolutionary bill as soon as it is concurred by the Senate and transmitted to him."