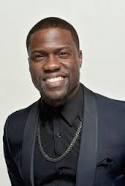 Kevin Hart can give more than humour as seen in a video he posted on Instagram where he apologized to his wife, Eniko Parrish and their kids Heaven and Hendix.
The one-minute long video shows the actor talk about a deed from his past and how some unknown persons have been trying to extort him for the mistake.
Hart however thought about opening up about the matter as the best option though that proved to be just a minute detail of the whole clip.
"I'm at a place in my life where I feel like I have a target on my back and I should make smart decisions and recently I didn't.
"I made a bad error in judgement and put myself in an environment where only bad things can happen and they did.
"And doing that I know that I am going to hurt the people closest to, whom I have talked to—my wife and my kids," the comedian said in the Instagram broadcast.