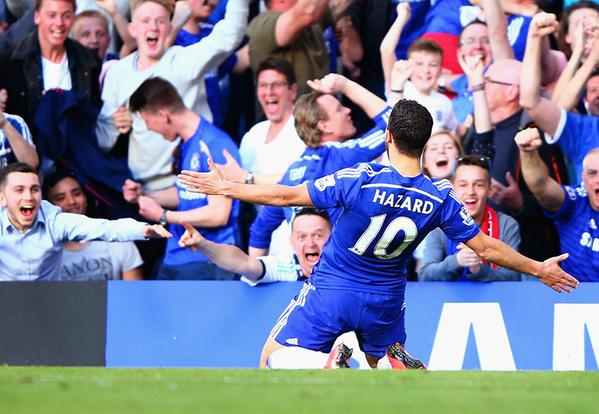 Belgian wing-wizard, Eden Hazard has come out to say Chelsea have the squad depth to defend their Premier League title and are real contenders to win the Champions League this season.
Chelsea faced a difficult summer transfer window in which they struggled to get deals for Davide Zappacosta and Danny Drinkwater concluded in the final hours of deadline day.
Even with six first-team signings, the Blues could not get many first-choice targets, and last month head coach Antonio Conte warned that it would be "impossible" to battle Chelsea's tough September run of fixtures.
Chelsea will play seven matches in 21 days but Hazard, who made his return from a broken ankle on Thursday, believes they have now have enough in their reserve to deal with this.
"We just want to win as many trophies as possible," Hazard told the Daily Mail.
"For me personally I haven't won the Champions League so maybe that one would be a little bit more special, but I would prefer us to win everything.
"I think this year will be no different from the previous years, in the sense that every year it is difficult.
"But we will do our best and we have got depth in our squad so sometimes maybe one or two players can rest so they are 110 percent for the next competition."
"I think we have got one of the best managers in the world," he said.
"I have a good relationship with all my managers. You know we train every day together and we can talk together and laugh together.
"So yes absolutely we have a good relationship, I wouldn't say 'friends' because it is difficult to be friends with your manager so I wouldn't say that but we have a good relationship."