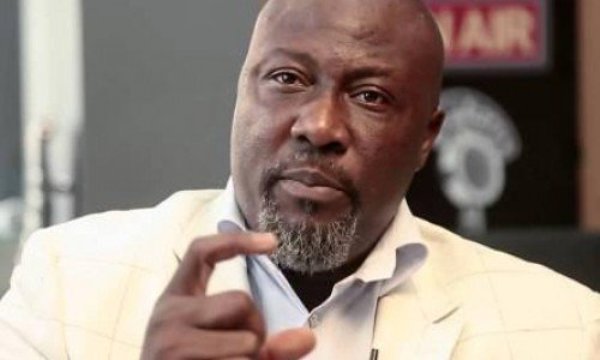 Dino Melaye has alleged that the Independent National Electoral Commission (INEC), the Governor of Kogi,Yahaya Bello and some top FG Senator Dino Melaye representing Kogi West Senatorial District[/caption] officials want to pull him down.
He said that he will still remain standing after the recall attempt, adding that lies cannot overcome the truth.
He said "My great people of Kogi west senatorial district of Kogi state, in the face of obvious persecution and appealable judgement of the federal high court Abuja today, let not your heart be troubled. Lies will never overtake or conquer truth.
"The presence of the Kogi state attorney-general and Commissioner for Justice in court today over a matter that Kogi State is not joined as a party shows the clear collaborative efforts of INEC and Kogi state government.
"However, these combined efforts of governor Yahaya Bello, INEC, top federal government officials and top security agents to harangue and stampede me out of the Senate against the will of Kogi West constituents will fail woefully. He who is with me from above is greater than all of them put together.
"I will not stop speaking truth to authority. Kogi State Government must pay workers' salaries and pay pensioners. We cannot all sleep facing one side of the bed.
"We shall overcome this temporary Shenanigan in the long run. We will neither sleep nor slumber on this. I use this opportunity to thank my dear constituents for their abiding love for and confidence shown towards me," The Cable reports.