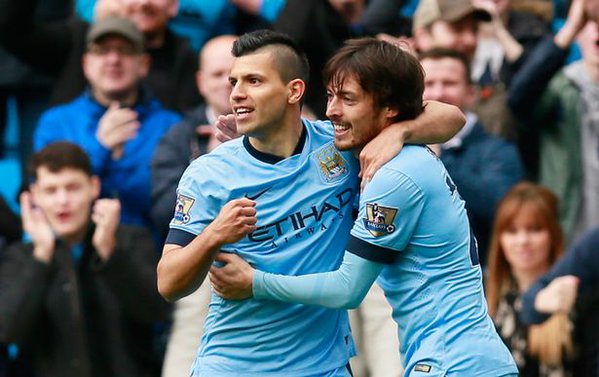 Sergio Aguero is set to become Manchester City's top goalscorer and Pep Guardiola joked the striker will "die scoring goals."
The Argentina international need just two more goals to equal the 78-year record of Eric Brook, who scored 177 goals for City in the 1930s.
"He has to be proud and City has to be proud," said Guardiola. "Being a long time in one place and breaking the record is so fantastic. I'll try to help him score more goals. The record is going to be broken. Where? I don't know. Maybe at home would be better.
"I'm not thinking about tomorrow that he is going to score three goals, just that we score one, we win the game, the team plays good and we will have more chances."
"To have two strikers with their crosshairs in the box with the sense of goal — the guy who doesn't score goals won't score goals, the guy who scores goals always score goals," said the City manager. "Last season Sergio was alone there because the quality of Kevin [De Bruyne] and [David] Silva to arrive in the box, it was completely different.
"Now there are two or three guys there to disrupt the central defenders. They can't focus on Sergio. If you focus on one, you help the other one to score goals. That is the way we have changed it a little bit."