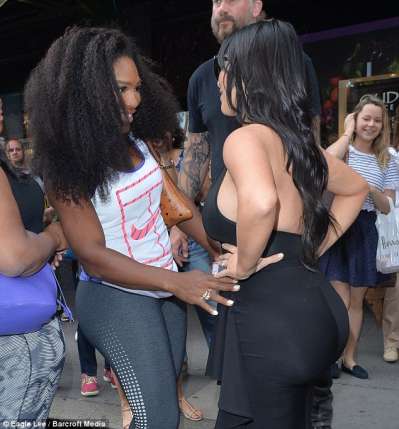 Beyoncé was one of the first to congratulate Serena Williams after the tennis star gave birth to her first child.
Serena, 35 and her fiancé, 34-year-old Reddit co-founder Alexis Ohanianon, welcomed a 6-pound, 13-ounce baby girl on Friday and Beyonce posted a picture of her friend on Instagram, with the words: "Congratulations Serena."
Ciara also took to Twitter to share her good wishes for the couple, writing: "Congratulations to my girl @SerenaWilliams & Alex Ohanian on your new baby girl! So happy for you guys!"
Talk show host Wendy Williams was not left out as well: "You Reddit here first! Serena Williams and Alexis Ohanian had their baby. Congratulations!" while tennis legend Billie Jean King tweeted: "@serenawilliams So excited for you & @alexisohanian! Can't wait to see you, hold your little girl and squeeze her tiny fingers + toes."
Serena recently confessed she was "nervous" about giving birth.
She shared: "I'm nervous about childbirth. I'm not a spring chicken. The one thing I really want is an epidural, which I know a lot of people are against, but I've had surgeries galore, and I don't need to experience any more pain if I can avoid it."
She shared: "I have so much respect for so many women [for giving birth]. I am about to be a real woman now, you know? It's going to be something incredibly impressive to go through … I don't think watching birthing videos helps. I actually think it makes it worse. Having a baby, nothing is guaranteed."