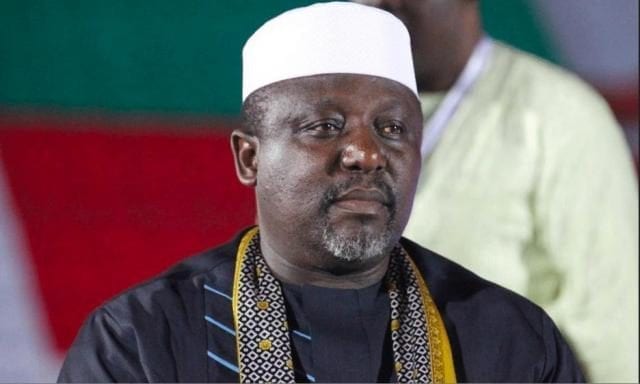 Rochas Okorocha, has immediately banned the operation of tricycles, also known as keke, in Owerri, the state capital, giving out 2000 Passat Wagon vehicles to operators as a substitute.
In a press statement released through Sam Onwuemeodo, said the governor mentioned the ban is a reflection of the state's infrastructural developments.
The ban on tricycles will come into effect on September 5, as the governor gave out the free taxis to ease the burden that the ban would cause to operators.
The statement read, "Years ago when the Keke people gave me a very resounding support, I promised you people that I will change you from three legged to four legged and for that reason, today marks the beginning of movement from tricycle to full car.
"Now government has made provision for 2,000 taxis to enable all of you to have one taxi each. This is done to give you comfort and make your life prosperous. I would have not been happy if I finish this government without fulfilling my promise.
"For purpose of clarity this is government empowerment scheme to empower the masses, to reduce pain in your families and to bring comfort. Keke has served us well in Imo State and I want to thank you all for serving us well but as Imo State is developing and getting better with good roads and a lot of infrastructural developments, Keke can no longer be the appropriate means of transport within the Owerri City, this is why we are moving from Keke to a full car.
"I give you these cars without subjecting you to pay for forms, or cost of transportation or any another fee, I release it free of charge, I am doing this for God's sake that the poor people may smile.
"I want all of you to understand that I am making the highest sacrifice that it may be well with my people. I have tried to make Imo much better than I met it, as I struggle painfully, having sleepless nights to make the life of my people better, I want you to reciprocate by joining me in the fight to rescue the state totally from the hands of scavengers ravaging the state over the years."