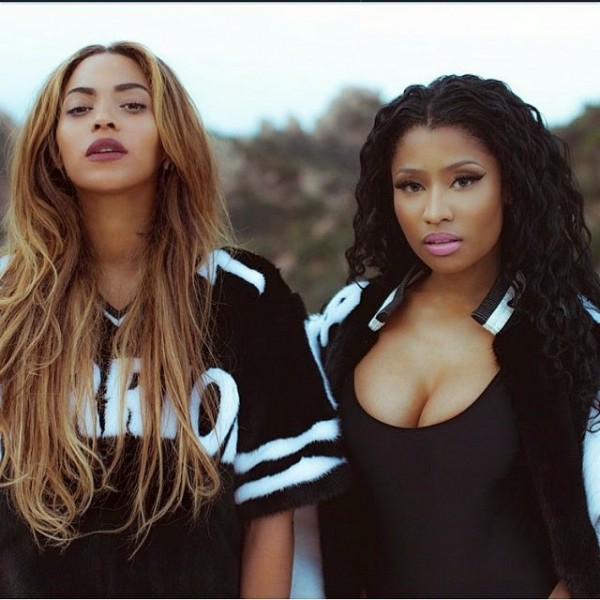 It looks like everyone can stop guessing on the relationship status between Nicki Minaj and Nas. According to reports, the couple has been dating since May.
Earlier this week, social media went crazy after video surfaced of Nas' 44th birthday party at The Pool Room in New York City, which clearly showed the Queens legend kissing (and licking) the self-proclaimed Black Barbie.
Nas appeared to make it somewhat official when he posted a photo of himself and Minaj to his Instagram account with the caption, "Virgo Season With my Real One From Queens! @nickiminaj #hennessylife."
While Minaj was less straightforward, she also posted a photo to her Instagram account on Friday from Nas' birthday celebration that showed the couple in an embrace with giant smiles plastered across their faces.
Minaj ended things with longtime boyfriend Meek Mill in January and started rolling with Nas in May. The rumors started to spread then after Minaj and Nas both posted an Instagram photo of what looked like an intimate dinner together.