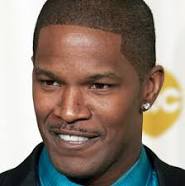 Jamie Foxx will be playing the legendary boxer, Mike Tyson in a new biopic.
Will that not be perfect?
According to the Jasmine Brand, Mike Tyson was quoted saying:
"It's on, as of right now. Jamie Foxx has signed on for it. Filming hasn't started yet but it's going to happen. A lot of people aren't going to like the things I've done in my life."
Foxx also confirmed the news himself during an interview on Power 105.1's "The Breakfast Club."
He said:
"I just went in with Paramount with Mike Tyson. So I'm going to do the Mike Tyson story.
"Listen, to be in the same room pitching Mike Tyson to Paramount, Mike Tyson is on one side, I'm on the other side and doing Tyson at the same time."
To make it grander, Oscar-winning director, Martin Scorsese, will be directing the movie.