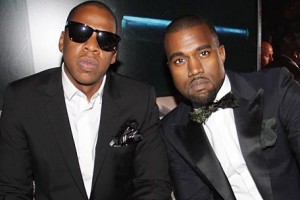 Kanye West is attempting to end his infernal disagreement with former mentor Jay-Z, according to reports.
The US rappers are not talking due to a current row, and Kanye made things that much worse last autumn via on-stage rants about Jay Z wanting to have him killed.
And on Jay-Z's new album 4:44 several disses to "insane" Kanye were made, including hints that a great deal of unpaid debt exists on West's side.
Then, apparently in response, Kanye removed all his music from Jay's streaming platform Tidal.
That beef remains confusing – though various rumours claim they're divided over music rights on Tidal, the fact that Jay disliked Kanye's comments about wife Beyonce and daughter Blue Ivy, and that Beyonce does not get on with Kim Kardashian, West's wife.
After his talent was discovered by New York rap king Jay-Z, eccentric Chicago-born Kanye was mentored by him for many years.