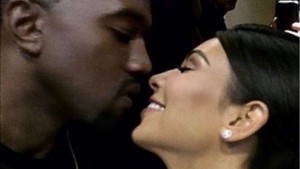 Kanye West and Kim Kardashian aren't joking around with the surrogate mother of their third child as they have placed an all round the clock security on her.
The sum of nearly $2M have been spent on the security detail of the surrogate mother to guarantee her safety and keep her away from the eyes of the public according to reports.
"Kim and Kanye have rented a place about an hour outside LA in a very nondescript suburb in a middle-class neighborhood for their surrogate", an insider source also said.
The source added, "I mean, this is the last place you would think to find the surrogate for one of the richest families in Hollywood. It's a nice house, actually, split level and Kanye have cameras put in everywhere in the house and outside too for safety and security – these are state of the art."
"There are six security guards on rotation duties, for nine months. They have rented four different cars, and the surrogate has a driver. So with the rent on the house, expenses for the security staff and their wages – that's around $1.5 million for the surrogate's safety. But of course, it's worth it – they want the best for her and their unborn baby."
In other related news, Kanye West and long time friend, JAY-Z seem to be working on resolving their bad conflict.