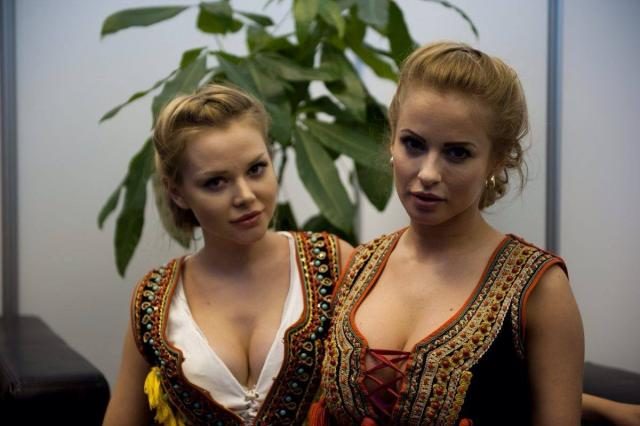 Every Western man, regardless of nationality, heard stories about the beauty of the Slavs. Someone refers to this as a myth, but someone is convinced that this is all true and dreams of a Slavic wife. We are convinced that the truth is somewhere in the middle. A lot of socio-cultural and psychological researches, as well as the emergence of the Internet, which almost erased the boundaries between the Western and Eastern worlds, gave us the opportunity to study this topic and provide you with the most objective review of the differences between Slavs and Western women.
Features of the Mentality of Slavic Females
The main distinguishing feature of the character of the Slavs, which can be seen at close acquaintance, is a special attitude towards a man, as an unofficial leader in all aspects of life. Even if the relationship between a man and a woman is purely friendly (or even businesslike), the Slavic women show a great respect for a man, which is more characteristic of married couples. Historically, almost all Slavic peoples had a patriarchal society structure, where the opinion of the man was key. Today, such a clear division has long been absent, but respect and awe for men have been preserved subconsciously.
Reasonable people think that the statement about the large number of beautiful women among the Slavic peoples is not objective. However, skepticism in this matter is not entirely fair. Slavs are really very beautiful, have an attractive body constitution and there are really very much beautiful ladies among them. Therefore, the popularity of Russians, Ukrainians and Belarusians among Western men has a strong "external" foundation. It is also worth noting that the beauty of Slavic women is built on individuality. They rarely try to copy the style and appearance of famous actresses and models, as Europeans and Americans often do, but prefer to stand out among other women. Although not all men like this.
Family is a sacred connection for slavic women. They retained the concept of "family hearth" in its original form and do not allow anyone from outside to influence this. Raising children for many Slavic women (especially the older generation) is the main thing in life. You can say that this is inherent in any mother and you will not be mistaken, but Slavic mothers bring up children in a spirit of respect and discipline, they teach children to love work and respect the elders. Slavs rarely aspire to become a "friend" to their child, since parental care for the future member of society is more important. You can disagree with such methods, but they are really effective. In addition, most Russians and Ukrainians prefer to see their parents as parents, not friends.
Slavic women are very jealous. If a woman sees at least the slightest hint of encroachment on her man, she will do everything to quickly remove the competitor from the road. And if her husband or boyfriend gives reasons for jealousy, then it is better for him to hide and not to argue. These people are very temperament and jealousy – this is just the factor that can push away a respectful and quivering attitude towards a man in the background.
A Brief of Differences Between Slavic and Western Women
We will not consider the mentality of Western women in detail since you already know everything. Instead of this, we wrote a short brief of differences between Russian and American girls  that will help clarify the picture:
Slavic females are indifferent to the ideas of feminism. Many of them even condemn it, which can not be said about Western women.
Slavic women often prefer family, not career. A successful marriage and love is more important for them.
Western women dress the way they want. Slavic girls try to follow a certain dress code, which is not always understood by Western men
Slavic girls devote a considerable amount of time to their appearance. Western women are not so obsessed with this issue.
Slavic women are very active and hardworking. This may sound paradoxical, but Slavic men can not boast of this. Western women are often lazy.