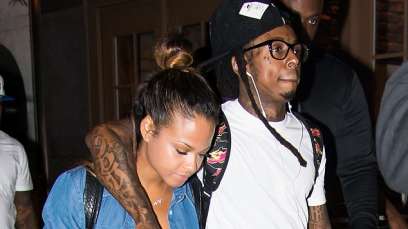 Lil Wayne has been released from the hospital, days after he suffered a seizure.
Reports have it that the rapper has been told by doctors to take a break and rest from his busy schedule.
Claims from some quarters that the rapper suffered from seizures due to taking of sizzurp ( a codeine based syrup also known as "lean") have been refuted.
The lyricist is expected to take two weeks break, to heal from his present ordeal, even though he has plans to appear on his next gig, which is set to go down on September 23, 2017, at Stage AE in Pittsburgh, Pennsylvania.
Lil Wayne, yearly, has suffered from seizures which have sometimes disrupted his concerts plans.