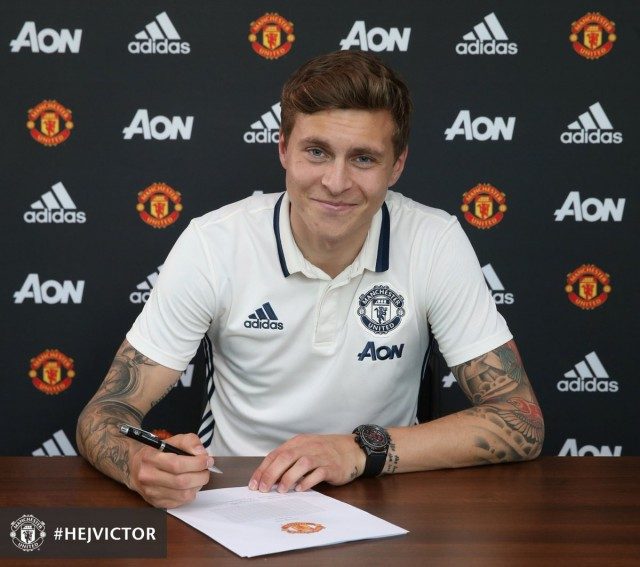 Victor Lindelof will recover from a difficult start to life at Manchester United and be a success at Old Trafford, former defender Henning Berg has said.
Lindelof is ready to make his first start of the season when United face Basel on Tuesday.
He said: "Victor is struggling a little bit with getting used to English football.
"For some players it can take time but he did very well at Benfica and I am sure he will come good and take the next step.
"It is difficult because in the Premier League you don't get many opportunities and you have to be 100 percent.
"My first game in England, I played for Blackburn in the semifinal of the League Cup against Sheffield Wednesday. I played right-back and we lost 4-2. The next game I was in the stand.
"I got blamed for the first goal. It was a learning curve. Kenny Dalglish was the manager and Ray Harford was his assistant but they believed in me and gave me more chances after that when I had adapted a little bit more. You need faith from the manager.
"Patrik Andersson had 100 caps for Sweden and won the Champions League with Bayern Munich and he started the match as well. He was also blamed for two goals and he had to sit out the next match in the stand as well.
"We had a good mentality and we adapted quickly and got over that first experience. Victor also has a good mentality and you need that at United."
He added: "Ronny was injured all the time so it was okay for me at United!
"He could also play in midfield. Ronny was a very versatile player. I enjoyed playing with both him and Jaap Stam. They were good people to play with. We had so many matches it was good.
"Towards the end of my career at United it was more disappointing. I didn't play as much.
"I was then regarded as not good enough, and maybe rightly so, but I was frustrated and at 30 years old you don't want to be sitting on the bench."
"He got into the Benfica team because of injury and they started winning.
"The additions United have made this summer was very good.
"They have match winners now, they have strength in depth and can handle injuries and Mourinho is a manager who knows what he is doing. He always does well in his second year. He has the right mentality.
"The first year was a learning process for all the players and maybe for Mourinho and now they know what to expect and know what to do. They have the players to be able to fight for the Premier League title and Champions League."