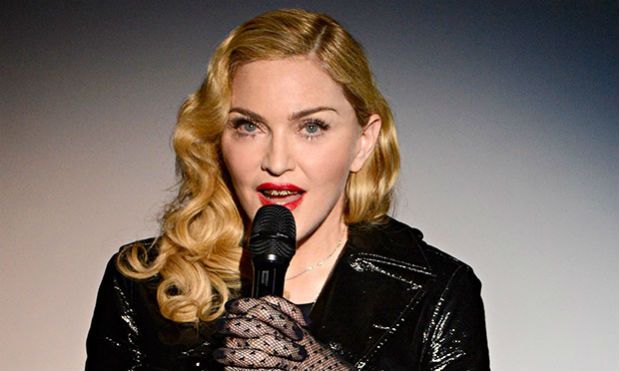 A mother to six children who is happily focusing on building her family life out of the limelight, Madonna, 59, looked undeniably stylish as she was spotted eyeing up a £7 million sprawling mansion in Lisbon, Portugal.
The Ameriacn superstar, who is currently living in a hotel, proved to be sensational in a chic all-white ensemble and a funky fedora hat as she paid the lavish building a visit to see if it would fit her future needs.
Clearly with enough cash to spare, Madonna was on a mission as she headed out for her house hunt.
The Material Girl hitmaker embraced summer chic in a crotchet white top and airy wide-leg trousers.
Madonna made the most of her day off as she embarked on the house-hunting trip which saw her stop off at the sizeable property – which boasts over 21.000 square feet and it located in the historical centre of Lisbon.
The Neo-Arab property, which was built in 1865, boasts four bedrooms, seven bathrooms, four garages and a whooping twenty parking places.
It for sale for 7,500.000 euros – nearly £7 million.
A source said: 'Madonna has fallen in love with the city and wants to make it her home.
'This property is a perfect family home,' it was added.
Her sighting comes after she admitted that she once 'cried herself to sleep' after reading headlines accusing her of 'kidnapping' her adopted 11-year-old son David from Lilongwe orphanage, Home of Hope, back in 2008.