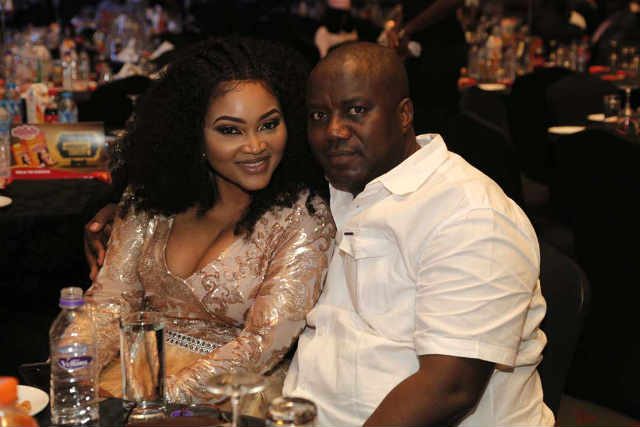 Mercy Aigbe might just have given a hint that things are about to get better between her and her estranged husband Lanre Gentry as she was recently seen wearing her wedding ring.
Reports say she just might be returning to her ex-husband and that several efforts have been made to reconcile both parties have been unsuccessful until recently.
We now hear that the actress is planning to go back to her husband but not without better terms and conditions for her return.
Mercy Aigbe moved out of her matrimonial home with her two children and moved into an apartment in Magodo after an alleged domestic violence in their matrimonial home.