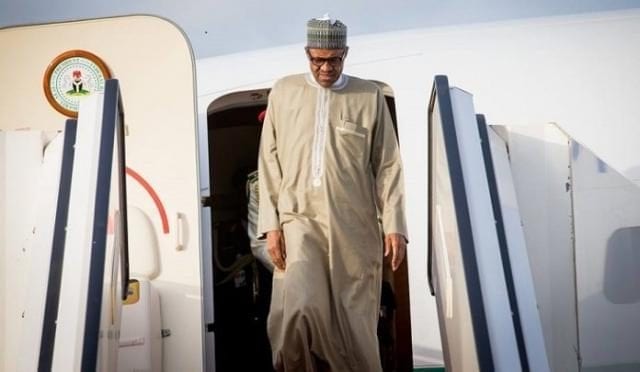 President Muhammadu Buhari celebrated Eid-el-Kabir in his hometown of Daura, Katsina state on Friday, September 1, 2017.
Bashir Ahmad shared this on his Twitter account.
He was present at the prayer ground with Emir of Daura, Alhaji Umar Faruk Umar, and gathered by hundreds of supporters also at the worship centre.
Chief Imam of Daura, Malam Salisu Rabiu, led the worshippers in the prayer and stressed the need to respect constituted authority in his sermon.
He said, "On this occasion, I appeal to all to keep our prejudices aside and strengthen the bonds of friendship and unity, to keep Nigeria together. We must learn to see ourselves as brothers and sisters from the same heritage."
He also thanked gratitude to Nigerians who prayed for his recovery and safe return to the country while he was recovering from an unnamed illness in London.