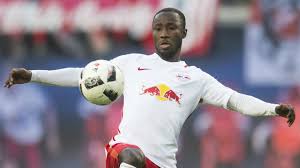 Jordan Henderson is already thinking about playing alongside Naby Keita when he joins from RB Leipzig next year.
This summer's attempts to purchase the 22-year-old fell by the way side, but a deal has been struck to bring the Guinea international to Anfield starting on July 1, 2018.
Jordan said "If you play for top teams you are going to sign good players," the Reds skipper said of the increased midfield competition. "I have seen Naby play quite a few times and he looks a top, top player.
"There have been a lot of transfer rumours over the summer and thankfully we ended up doing the business.
"Okay, he comes next year, but I am sure the club are delighted to get him because he will be a real addition to the squad and will hopefully help us over the next few years."