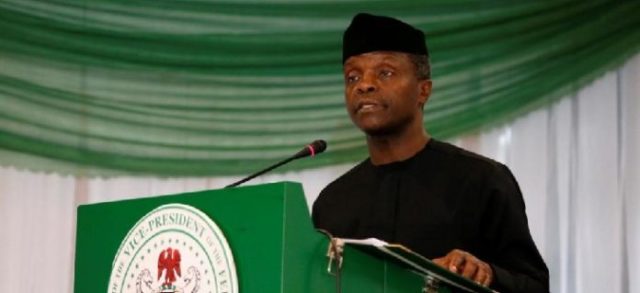 The Presidency has deserted a group which puts Vice-President Yemi Osinbajo up against President Muhammadu Buhari as presidential candidate in the 2019 election.
The volunteer group, called 'Osinbajo Volunteers', says it believes Osinbajo should be the next President of Nigeria but accepted that the Vice-President did not endorse its campaign.
"Note that Osinbajo did not endorse this volunteer group. We have never met him. We are strong believers in the fact that he is the right ruler for Nigeria and must create a peoples volunteer base for him," the group wrote on its website.
Reacting to the group's activities, the media aide to the Vice-President, Laolu Akande, described the group as a "faceless people."