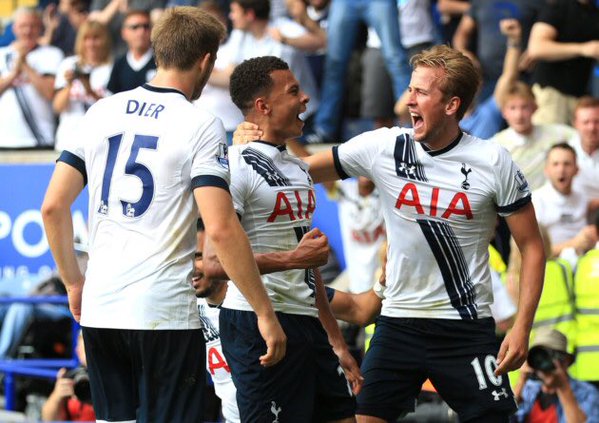 Harry Kane says Tottenham made a "statement" with the 3-1 victory over Borussia Dortmund at Wembley and showed they have what it takes against one of Europe's best teams.
Kane scored twice, both with his weaker foot, after Son Heung-Min's opener as Spurs recorded a landmark win in the Champions League and enjoyed a significant boost after their struggles at Wembley.
"It is a statement — and that is what we wanted to make," Kane said after Spurs won for just the second time in 12 matches at Wembley. "Everyone knows Dortmund are one of the best teams in Europe and we beat them 3-1, but it could probably have been 4-1 or 5-1.
"We are in this competition to try to go very far. It is a tough group, but a game like that will only help us. We want to make Wembley like White Hart Lane was last year, a place where it's very difficult for teams to win. We want to prove ourselves against the best in Europe and we did that last night.
"It's important to try and produce your best against the best in Europe and Dortmund are definitely one of them. It was a pleasing performance from me personally and, of course, a massive win for the team.
"If you win your three home games in the Champions League you're near enough through to the next round, so that's what we said. We wanted to improve our home form, and against a good team we had to win because the Champions League doesn't wait for anybody, so it's fantastic for us to get off to that good start."
"I thought maybe first half we dropped a little bit too much, and he said at half-time he wanted us to push up a bit more and I thought we did it better in the second half.
"I thought, when they went to one side, we all got across, made it difficult for them to play it back out. I think when you play the top teams in Europe, you can't always press because they've got good players one-on-one, they'll find holes and gaps and exploit the space in behind. Sometimes you've got to drop off, catch your breath a bit and then go again, and we were clinical on the counter-attack."