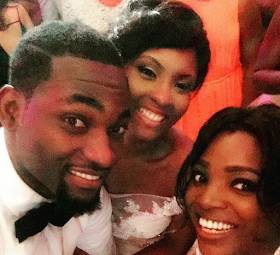 Gbenro Ajibade, an actor who made his directorial debut with the Ice Prince Biopic, will be the host of this year's Best of Nollywood Awards.
Alongside him would be Rahama Sadau, an actress who became popular in the mainstream movie market after a ban from Kannywood in 2016.
"Not only do they have the requisite physical demands for such an assignment, they surely do possess the intellectual gravitas to steer it to a safe habor," Seun Oloketuyi, executive producer of BON said.
The nominees for the awards were announced on September 7, 2017, including Sambisa Nzeribe, Gabriel Afolayan, "What Lies Within," Rachel Okonkwo among others.
Future Host, Rahama Sadau was also nominated for the best actress in a leading role for the 2017 movie, "Tatu."