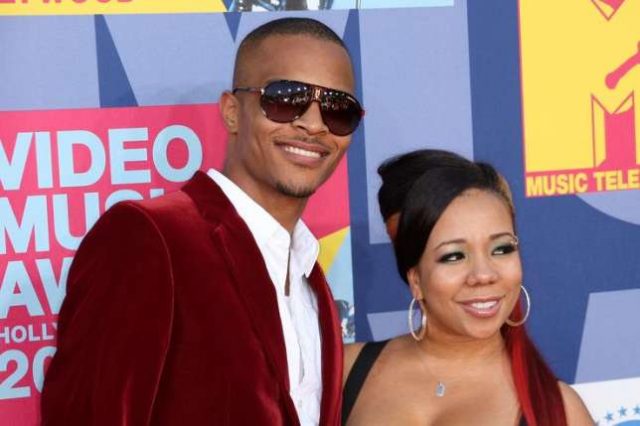 Despite all the drama T.I. and Tiny Harris have gone through since last year, it looks like they're now more devooted to each other than ever.
Reports have it that the couple has cancelled their divorce and are giving their seven-year marriage another try.
"They've been together for years and they truly love each other. Both of them realize what they have isn't worth throwing away," said the source, later adding, "Everyone was in their business when they announced their split, so they're trying to keep their marriage more private."
Tiny filed for divorce in late 2016, and rumors that T.I. had cheated on her only grew stronger when her hubby's rumored side chick Bernice Burgos and Tiny began dissing each other on social media.
T.I. and Tiny also both accused each other of cheating during their reality show earlier this year.
"The family is all living in one house now. She still has the other house, but it's being occupied by someone else," the source explained.
Tiny said a similar thing in an interview this week.
"We're still a family, we're just doing fine. That's all you guys need to know," Tiny said, adding, "We still are very close and friendly, and other things, when we like to be."