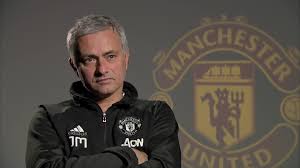 Manchester United manager has said he was not aware of the reason he was sent off in the final minutes of Manchester United's 1-0 victory at Southampton and blamed their average performance on the good weather.
Asked why he had dismissed, Mourinho said: "I don't know. Craig told me to leave, and I left.
"Did I ask for an explanation? No. He told me to leave, and I left.
"[I collided] with the fourth official [Mike Jones].
"[My players] were really tired at the end. Nine of them didn't play in midweek [in the 4-1 defeat of Burton] so nine of them, it's not even an accumulation of fatigue.
"The weather was beautiful. Even if you train at 11 a.m., 12 p.m., 3 p.m. in Manchester, we don't get this weather. Seriously. The last time we had this was in Los Angeles and then in Macedonia, and they felt [it].
"I saw some players not sharp. Great spirit and always trying, but not the same sharpness. So if your opponent is coming with everything against you, let's do it for 10 or 15 minutes and stay solid.
"We are better this season than last. But this is nothing. It's just a start. I really think that six teams are going to fight for the title."