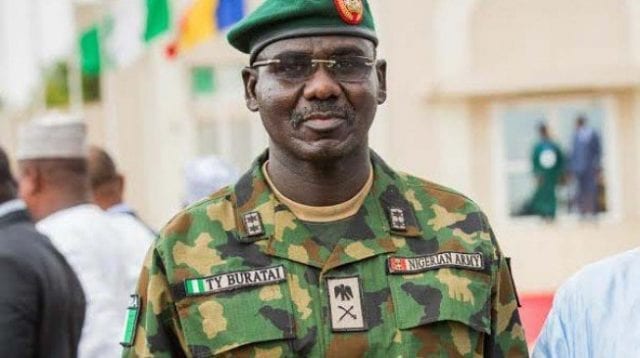 Tukur Buratai has launched a free medical outreach programme in Ebonyi state as part of the military's ongoing Operation Python Dance II.
Buratai was received by Deputy Governor, Kelechi Igwu on behalf of Governor Dave Umahi who declared support for the operation as he did this.
The army chief said that the exercise is focused towards warding off internal security threats, and not the persecution of anyone that abides by the laws of the land.
He said, "We assure you that our troops will abide by rules of engagement and code of conduct."
The military exercise is aimed at curbing kidnapping, pipeline vandalism and other violent crimes in the southeast region.