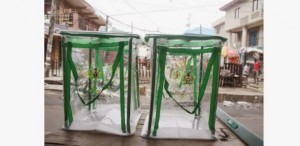 The Independent National Electoral Commission (INEC) on Monday promised Nigerians that the Nov. 18 governorship election in Anambra would go on as planned.
Chief Adedeji Soyebi, INEC National Commissioner in charge of Oyo, Osun and Ekiti, revealed this at an event recently.
"We are ahead of time, continuous voter registration in Anambra have been concluded and in three or four weeks' time, all the registered voters must have collected their voter cards.
"We are going to conduct the election by law, so the threat is just a security challenge and I am sure the security apparatus have strategised on how to take good care of it.
"The election will be one of the best elections they have ever witnessed.
" So, Anambra people should expect a peaceful, free, fair and credible poll,'' the INEC commissioner stated
"Voter disinterest and apathy is pervasive in our electoral terrain, so we are constantly required to encourage and motivate the people to participate.
"The onus is on us to continuously remind them of the positive effect their participation can have on the polity,'' the chairman said.