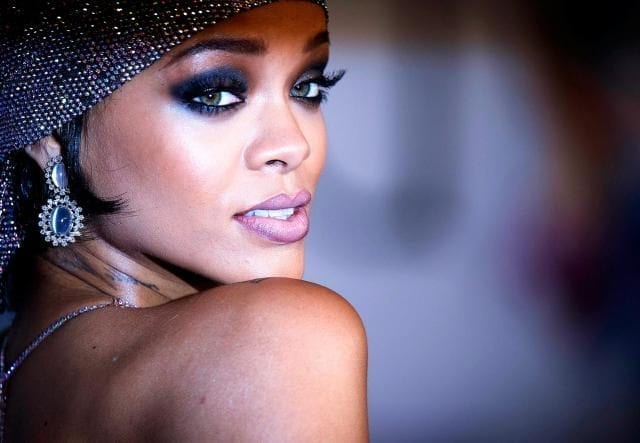 Rihanna has never been scared to make a statement, and isn't one to run away from a fight – even with the President of the United States.
The 29-year-old chart-topper took to Twitter to ask that Donald Trump begin to focus his energies on the devastation in Puerto Rico, imploring him to 'not let his people die like this' after Hurricane Maria tore through the island that is home to 3.4million Americans, most of whom remain without power or drinking water.
On Thursday morning, the singer shared an image of the New York Daily News's front page, which called the situation an 'American Tragedy', and read 'No food, no water, no power, no medical care for the dying… Puerto Rico needs more help, Mr. President!'
'I know you've probably already seen this, but I just wanted to make sure! Don't let your people die like this,' she wrote alongside the image on Twitter.
Rihanna has been speaking out about Puerto Rico all week- on Tuesday she tagged the President in two videos that described the terrible situation on the island, where most residents are still recuperating from the massive Hurricane that hit over a week ago.
'Round of APPLAUSE to these gentlemen for taking control of this devastating situation!!! #CaribbeanGirl #OneLove,' she wrote on Twitter.
And maybe President Trump saw Rihanna's tweets- shortly after she sent out the tweet the White House waved the Jones Act, allowing shipping regulations to be loosened so Puerto Rico could receive aid more easily.