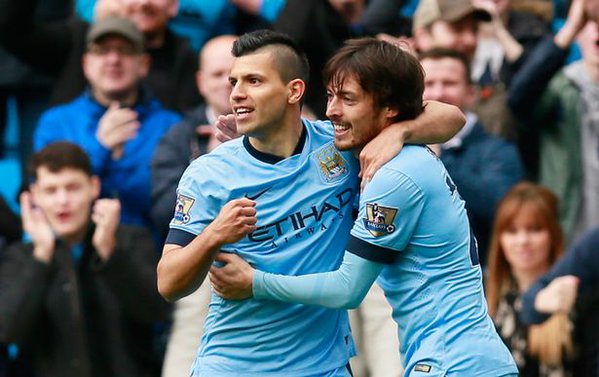 Sergio Aguero has said Manchester City are not setting any limits.
"For me, every game is important. Obviously, when I score a goal, I'm very happy but above all a player is happy if his team wins.
"The limit is to keep going in this way and if there are more goals, all the better, but the important thing is to keep going in this way that I think is a good level."
"There's still a long way to go. Individually and collectively I think we've started very well, and we have to continue like that because, as we all know, England has a lot of matches and we have to be in good physical shape for what is to come," he added.
"I just have to keep playing the same way, and I don't know. It depends on how many years City play this way and keep trying to score goals, but the most important thing is to win titles.
"The squad for me every year is good, but I know this year we are very good because the new players have come and the new manager. I think this squad is impressive. I am happy but for me every year the squad is good."
"Napoli is a great team, it's just that we are also playing very well," Aguero said. "They try to play, and so do we. They win a lot because they are very good in front of goal.
"For me Napoli are one of the strongest rivals that I have faced, but I can only say that we are playing well and it's a big step for us."