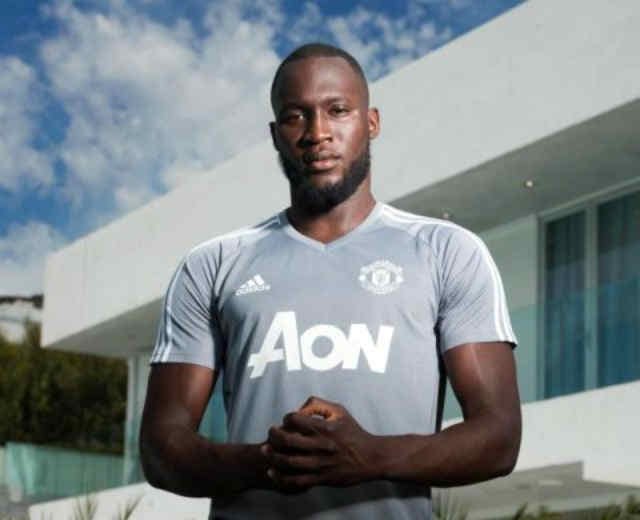 Paul Pogba and Zlatan Ibrahimovic drew the attention but Jose Mourinho was equally pleased to see Romelu Lukaku back on the scoresheet on Saturday.
Pogba, returning after two months on the sidelines, was the driving force as Manchester United returned to form with a 4-1 Premier League thrashing of Newcastle at Old Trafford.
The Frenchman set up a goal and scored another before Ibrahimovic made his long-awaited comeback from a knee injury as a late substitute.
The Belgian ended a drought which saw him go seven games without a goal
But the gloss was provided by Lukaku, who lashed a ferocious shot into the roof of the net for United's fourth. It was his first goal for the club since September after a barren run of seven games.
During that drought manager Mourinho had leapt to the Belgian's defence in the face of frustration from fans, describing him as 'untouchable in my team', and the 70th-minute strike gave credence to his words.
Mourinho said: 'He is a striker and strikers like to score goals. It is not a problem for me if he works like he always does and he doesn't score goals but for their self-esteem, their confidence, strikers like to score goals.
'He was not doing that for us for a few matches and then all that can affect strikers' confidence. I was really happy that he scored that goal.'