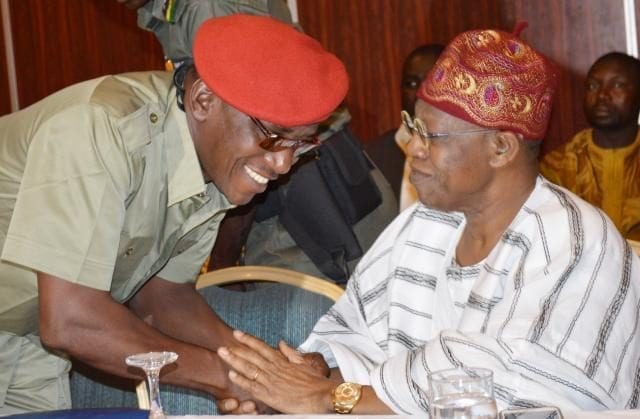 The Federal Government has shared news it is succeeding in cleaning up the rots, looting, impunity and plundering of the nation's economy, perpetrated by the Peoples Democratic Party (PDP).
Alhaji Lai Mohammed stated this yesterday.
He said the government has been working non stop to take Nigeria out of the "hell hole the PDP dumped the nation and it will be a tragedy if the party is ever allowed to come back to power in 2019".
Mohammed said that the President Muhammadu Buhari's administration had made huge progress in the fight against corruption, insecurity and in revamping the economy.
He said the government had successfully removed the N108 billion in maintenance fees payable to banks, pre-TSA and monthly saving of N24.7 billion.
The minister said that N120 billion had also been saved with the elimination of thousands of ghost workers in the system.
"Our commonwealth was looted with impunity by the same people who now say they want to come back.
"Indeed, it will not just be a tragedy, but a double tragedy, if we ever allow these same people to
preside over our commonwealth.
"Where do we start? Do we want a Diezani back as Petroleum Minister, after the recovery of at least 43 million dollars and 56 houses from this one person?
"Do we want the 2.9 billion dollars that has been successfully traced and recovered from looters by the EFCC since the inauguration of the present administration, to be re-looted?
"What about the 151 million dollars and N8 billion in looted funds that have been recovered from just three sources as a direct result of the introduction of the whistle-blower policy?" he said