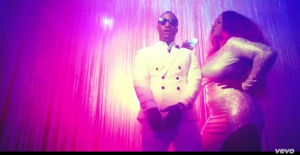 Simi and Jaywon have been thrown in the wrong limelight by none other than Sir. Victor Uwaifo, who accused them of piracy based on a failure to seek permission from him before 'remixing' his timeless hit, 'Joromi'.
He insisted that the wise move would have involved both artistes crediting him since the track 'originally belongs' to him.
"They didn't contact me before doing a remix of Joromi; but I'm like a father to them so I can't begin to drag them to court, so let them make a living out of it, but at the same time it's piracy," he said.
"I've heard it too many times on different occasions; it shows the quality of the music that has come a long way. As far as I'm concerned I've lived five lives (from one generation to the other), so if they want to appreciate and still appreciate me, it shows the quality of the music.
"It's one thing to be an artiste and it's another thing to stay on the scene for a long time; so I will not discourage artistes trying to remix or do another rendition of Joromi, but rather encourage them to give credit to the composer if they do."