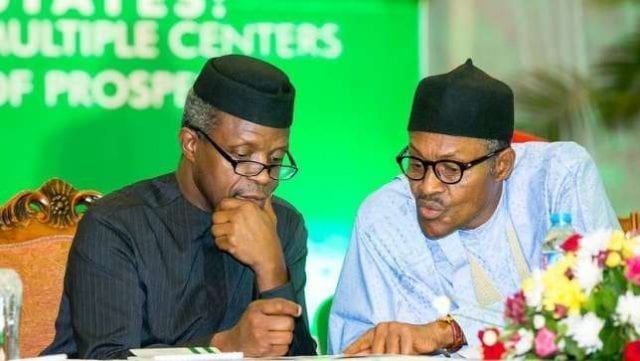 Muhammadu Buhari has inaugurated a three-member committee to audit all assets recovered by government agencies on Wednesday, November 22, 2017.
The president swore in Olufemi Lijadu, Chinyere Bibiogha and Mohammad Nami in the presence of cabinet ministers and directed them to audit all remittances up till April 2017.
Buhari said the committee had become necessary because "it has become obvious that fundamental gaps still exist in ensuring that the recovered assets are accounted for, and managed in an accurate, transparent and logical manner."
He said, "The decision to inaugurate this Audit Committee on the Recovery and Management of Stolen Assets within and outside Nigeria today is therefore the next step in ensuring that all returns filed by the various agencies are accurate and consistent with actual recoveries made.
"The committee, in essence, is therefore expected to judiciously undertake an audit of all recovery accounts established by government agencies from the date of opening such accounts up to 10th April, 2017.
"The gains of our initiatives over the past two and a half years have been very obvious to all Nigerians. This is clear from the level of investigation, prosecution and forfeitures involving both public and private sector officials in the country.
"The message has therefore been passed loud and clear that never again as a nation are we going to allow the wanton diversion and embezzlement of public funds to private pockets.
"Your assignment is crucial not only to the harvesting of needed resources for our national development but also in setting out a fresh template of public accountability."