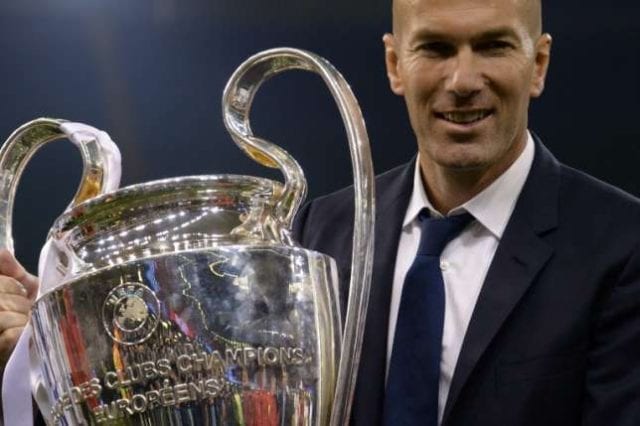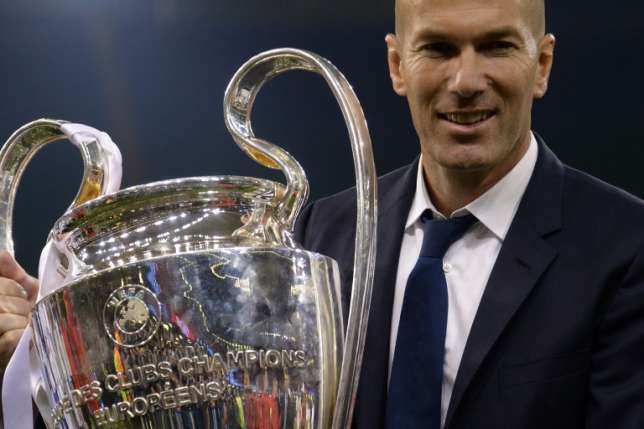 Zinedine Zidane has said his team would keep fighting for the title right until the end, even as Saturday's 0-0 draw at Atletico Madrid saw the defending champions slip 10 points behind leaders Barcelona in La Liga.
No team has ever made up a 10-point gap to win the La Liga title, but with two thirds of the season still to play the Los Blancos coach told the postmatch news conference that he didn't think the race for the trophy was over.
"I do not see it like that," Zidane said. "There are still many games to go, many points to play for. Ten points are a lot, yes, but for sure this will change. Barca will not always pick up points, and we must be there waiting. Football can change quickly, and we will be there fighting until the end, for sure."
"We played well but just lacked a goal," he said. "I have nothing to reproach my players for. We played a great game, deserved more tonight but it was not to be. We should be patient, we are on the right path. I am sorry for the players, the effort they put in, they deserved more."
It was another frustrating night for Madrid talisman Cristiano Ronaldo, who still has just one goal in La Liga this term, while in general the team lacked spark in attack. Zidane admitted his side could not be happy with the chances they were missing lately, but said he was sure things would change soon.
"This is football," he said. "Sometimes the ball won't go in. I cannot explain it really. But it will come, for sure. Like last year, and like just two months ago. When a team makes a lot of chances, we cannot be happy, and the players first.
"But there is no need to get down. We played a good game and must focus on the positive. This will change. I cannot say anything more than that."