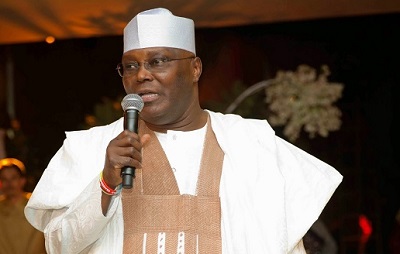 Atiku Abubakar has shown his grief over the 26 Nigerian girls and women who were sexually abused and murdered while trying to cross the Mediterranean into Europe.
He tweeted, "Deeply saddened by the death of 26 Nigerian girls in the Mediterranean. I pray for strength for their families. We must get desperate about creating more jobs, so our young people are not forced to run away from their own country."
Saharan Africans, from Nigeria, Senegal, Ghana, The Gambia and Sudan, with 90 women – eight of them pregnant – and 52 children.
One of the survivors, 23-year-old Dora Omoruyi from Edo State, said she embarked on the journey because she saw no future for herself in Nigeria.
"I wanted to reach Italy. I don't know what to do now. I see no future in Nigeria, there are no jobs."