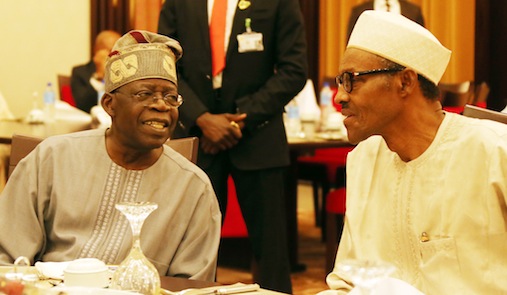 Senator Bola Ahmed Tinubu, has finally intervened in intractable crisis that has engulfed 20 local government areas and 37 local council development areas in Lagos State.
Reports had it that the crisis, which has been raging shortly after the state local government elections, arose from the decision of the party's state executive council to address lopsidedness that characterised the constitution of LGA/LCDA executive councils in the state.
Several APC chieftains revealed at the weekend how the clash of interests compelled the APC national leader to organise meetings with the party leaders in the state on the need to respect the decision of the party and accommodate all political interests in order to foster unity.
A party chieftain explained the position of the APC national leader, which according to him, stemmed from the intra-party crisis that plagued Lagos APC before the local government election was held on July 22.
Due to the crisis that arose from the nomination of chairmanship candidates in the July 22, 2017 local government election, the party chieftain revealed that Tinubu invited all political actors "to a meeting and promised that all interests would be accommodated after the election.
"That is why the party's state executive council directed all chairmen of 20 LGAs and 37 LCDAs to submit the list of nominees into the executive councils. Surprisingly, the chairmen did not follow the party instruction. Rather, they excluded those who lost out at the primaries from the political appointment. But the party met with all interests and compiled a consensus list.
"The council chairmen rejected the consensus list and went ahead with their own list. Our leader was not happy with this development. That was why he convened a meeting attended by key leaders and directed them to honour the decision of the party in order to foster peace and unity."
Sadly enough, the party chairman noted that the council chairmen, especially Alimosho, Egbe-Idimu, Ikosi-Isheri, Ayobo-Ipaja, Kosofe and Somolu among others "have not complied with the directive of the APC national leader and the decision of the party's state executive council in entirety."