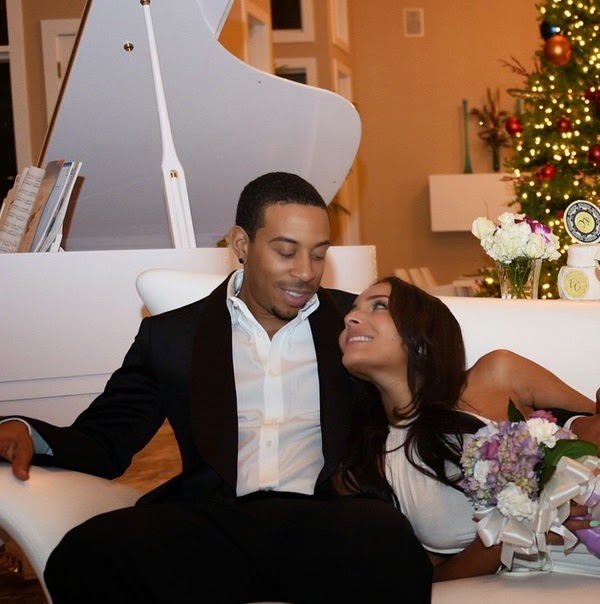 It is December, which means rapper, philanthropist and businessman Ludacris is firing up his jet, punching holes in the atmosphere and torpedoing through the Caribbean or Western Europe. This year, Luda and his love, Eudoxie, took a crew of folk into the Caribbean paradise known as Barbados.
Before they revved up the jet, Luda's pals posed for a photo and said adios to last year's companions, Kevin Hart and wife Eniko. For obvious reasons, they cannot attend, as Eudoxie noted in her caption of the above photo: "Annual Vacation time! @kevinhart4real and @enikonhart we miss you and understand nothing right now can be more important than the arrival of baby Kenzo. We will try not to have a lot of fun without you. ?"
The lineup was a little different this year, with Eudoxie's bestie Letoya Luckett skipping out and Kevin Hart and wife Eniko preoccupied with the birth of their son, Kenzo. Will Packer, the super producer of such films as the Think Like a Man and Ride Along blockbuster franchises, was one of the eager replacements for the Harts. The always dapper filmmaker captioned the above post this way:
"#Repost @willpowerpacker ・・・ See that bottle @ludacris holding? It's a 53yr old Mouton Rothschild Wine 1964…it's Empty. See those glasses…they're Full. See those smiles…they're Genuine. I encourage you to live your life the exact same way. To the Fullest. #CelebrateLife."
The vivacious and voluptuous Eudoxie was also looking pretty amazing and was not shy about showing off a little skin as you shall see in the ensuing photos. Also, check out Kevin Hart's "well-wishes" for the crew that was able to roll with Ludacris on this year's island excursion.