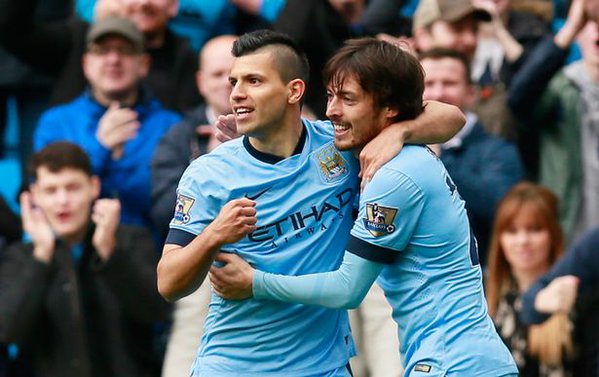 David Silva has said it was a special victory after Manchester City's 4-0 win at Swansea set a new record of 15 consecutive league victories.
"Of course, it is special when you win so many games. It's important for confidence and our confidence is high at the moment," he said. "We are very happy. After the derby, to play in that way three days later was so difficult. We did well.
"We didn't talk about the record before the game to be honest. We go game by game to win and you saw that today."
City boss Pep Guardiola now holds the longest winning streak in the Premier League, La Liga and Bundesliga history.
He is definately proud of the honour and insists his players can maintain their intensity.
"We are so demanding for our players. We can lose, we can drop points but complacency, never happened in the past, the present or the future," the City boss said.
"Winning 15 games in a row gives us a lot of confidence. If people are happy watching us that is the best gift."
"Considering we have a lot of games in our legs, a demanding game at Old Trafford three days ago, we were solid, we were serious and we made a good performance," he said.
"You suffer and enjoy, like a manager you see many things. When the team play good we are happy."