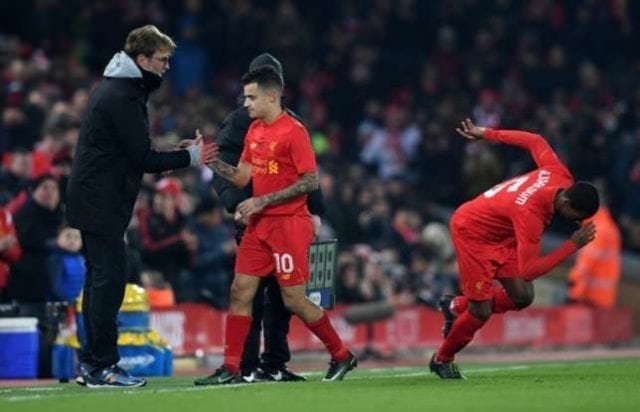 Alex Oxlade-Chamberlain has said that he is benefiting from increased responsibility at Liverpool under Jurgen Klopp.
"I just think I needed to be one of the players in the team that was one of the ones demanding to go and change the game — get assists and get goals," he said. "I've really been encouraged and pushed to do that."
"I've been trying to push myself," he continued. "I came here to do that and I knew it was time for me to change things and improve myself. I've just been focused on doing that.
"The manager has been really encouraging and telling me to get push forward and get more goals. That's always nice.
"That's not any detriment to when I was at Arsenal because it's the same situation. I just wanted a change and, so far, I think I've changed a few things in my game and it's going in the right direction. It's definitely not there yet. I've got more improving to do."
The England international added: "It was my second goal in front of the Kop and the last time I scored, I felt like I didn't deserve to score that day, so I didn't celebrate it.
"Obviously, it was a massive start for us and for me. To score in front of the Kop in a big game is an amazing feeling and I'm glad I could add that and get us off to a good start."