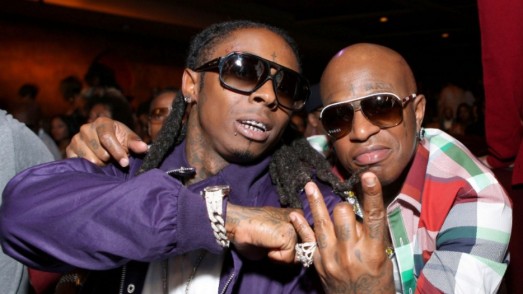 A few hours after JAY-Z released the star-filled video for 4:44's "Family Feud," Lil Wayne and Drake have come through with their remix of the song. It's a bonus addition to Weezy's Dedication 6, and there's plenty to bite into.
Drake opens his verse by alluding to Diddy's plans to purchase the Carolina Panthers with Colin Kaepernick either under centre or in the owner's box: "Super Bowl goals / I'm at the crib with Puff, he got Kaepernick on the phone / He in a whole different mode."
He also doubles down on his support for former rival Meek Mill, who is currently serving an atypically lengthy prison sentence in Pennsylvania for a decade-old conviction. "I need my paper long like "A Milli" verse / Or, too long like a sentence from a Philly judge / Fuck is the point in all the beefing when we really blood? / Nobody wins when the family feuds, nigga." Weezy's verse is less focused than all that, but he's comfortable in his flow.
And, besides, he got his Kaepernick shout-outs sorted on his "XO Tour Lif3" remix. Listen to Drake and Lil Wayne's "Family Feud" at the top of the page.