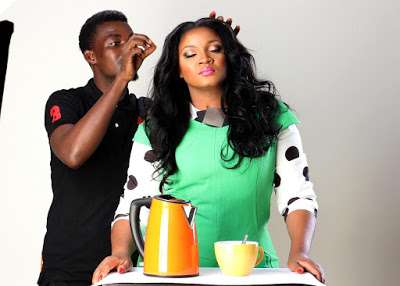 Omotola Jalade-Ekeinde turns 40.
The screen diva is celebrating in a five-day programme tagged #Omotola4point0.
Omotola is also the cover star of Saturday issue of Guardian Woman.
She also had something to say, "It's been brilliant and I thank God so far. He has given me a wonderful vision and he has kept me strong. My story as Omotola is God's doing really. I didn't have to make any long-term plan because I believe that he is in charge of what I do. Whatever he tells me to do I pray about it, I ask my husband and my family and I do it.
"So the Lord has been my strength. He has been helping me. I go to Him to keep my marriage and to keep my family together in spite of my long absence most of the time. And you know I go to God for even silly things like asking the Lord not to allow me to add weight or not to allow me to receive any false call. And it has helped me.
"As for rewards, I think I have been richly rewarded. Yes, Nigeria has rewarded me and I thank Nigeria. I am one of the luckiest people around''.