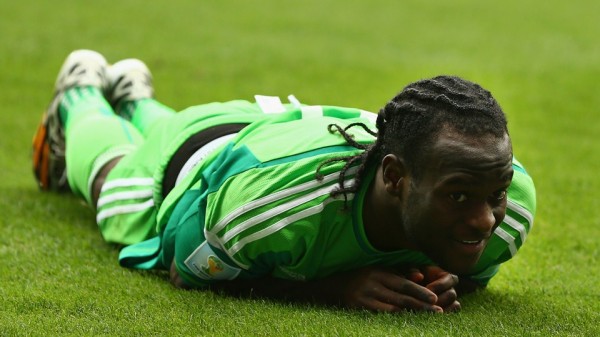 Victor Moses has said that he is honoured to be named Player of the Year at the NFF Awards and has been congratulated by world football governing body, FIFA.
The 27-year-old beat compatriots Wilfred Ndidi of Leicester City and Lobi Stars striker Anthony Okpotu to win the Player of the Year award.
"Hi everyone, it's Victor Moses here," the Chelsea wingback says in a video shared on the social media accounts of the Nigeria Football Federation (NFF).
"Thanks for making me Nigerian Player of the Year and thanks to NFF for this award.
"I really appreciate it and it's an honour for me to really win an award like this for Nigeria.
"And also most importantly thanks to all the fans that have supported me and been there for me right from day one. Thank you all and God bless."
He was also congratulated by FIFA. "Congratulations, Victor Moses! How far do you think Victor and Nigeria Super Eagles will go at the WorldCup this summer?" FIFA tweeted on their official World Cup Twitter handle on Tuesday.