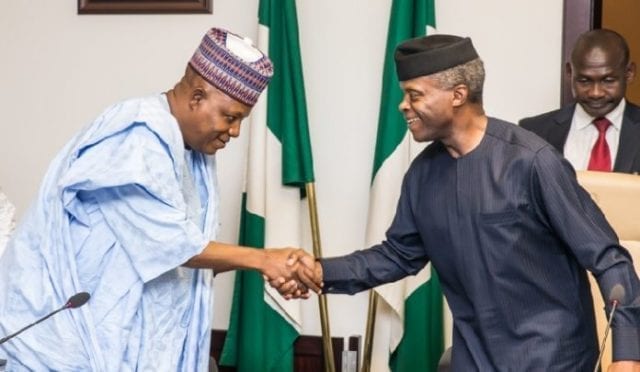 Alhaji Kashim Shettima recently praised the Nigerian military for the successes recorded so far in the war against Boko Haram.
He said that the military had through its counter-insurgency campaign, facilitated a return to normalcy and the resurgence of social and economic development in the northeast.
"In the past three years, Boko Haram insurgents took over 20 Local Government Areas of Borno State.
Maiduguri faced serious threats. We were in a state of siege.
"Thousands of people were killed, maimed and displaced, due to the insurgency.
"The ugly situation changed for the better because of the hard work and commitment of our gallant troops,'' he stated.
The governor noted that the successes recorded in the war against the insurgents were made under military commanders of southern Nigeria extraction.