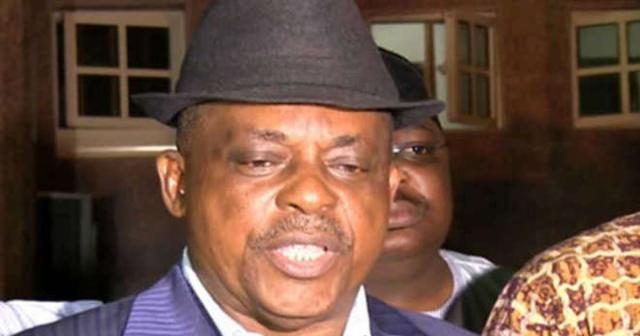 The Peoples Democratic Party (PDP) has said an aggressive grassroot voter mobilization campaign holds the key to its trouncing of the governing APC at the ballot in 2019, according to party Chairman Prince Uche Secondus.
"The weakest point in the history of the PDP is that we lost in the 2015 elections, but we should take advantage of the monumental failure of the APC," Secondus said at a gathering of PDP faithful in Asaba, Delta State on Sunday, February 4, 2018.
"They (APC) came with a government of vengeance; we must emphasize that our people must have voters' cards because Nigerians want us to come together and rescue the country in 2019.
"The NWC (National Working Committee) is here to consult with our governors and we are presenting our roadmap to victory to them on Tuesday (February 6) – we will consult with members of the National Assembly," the PDP chairman added.