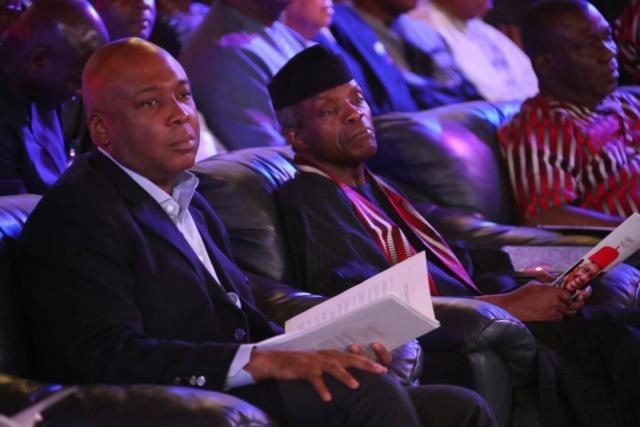 Yemi Osinbajo has said that Nigeria's foreign policy must reflect the enviable feat that the country has attained in the entertainment industry and sports in a way the country's potential, political, and cultural vision would be advanced across the globe.
"This is not as simple as it seems because the world is changing in various ways, there is a changing landscape of challenges relating to migration, environment, health, technology across the globe.
"Criminal and non-state actors including, terrorist, cyber criminals, drug cartels have complicated security landscape that was once built on the mere notion of peace and security.
"Since the traditional responses to all of these issues no longer carry the assuredness of the past, countries today and our country in particular have to use a more novel variety of tools, including sports and entertainment, to advance our economic and diplomatic objective.
" In Nigeria, this will mean perhaps leveraging on entertainment, music and sport where we have excelled.
"Our achievement in Nollywood and our achievement in sports, our achievement in entertainment can be useful ways of opening doors diplomatically and economically," Osinbajo said.
"This is especially critical at a time when record numbers of Nigerians are featuring in the tragic narratives of slave camps in North Africa and capsizing boats in the Mediterranean," he said.