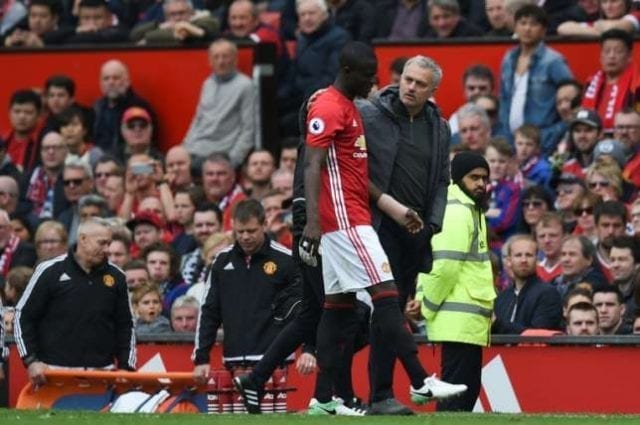 Jose Mourinho gave his verdict on the 2-1 victory over Liverpool at Old Trafford to MUTV and Sky Sports plus during his post-match press conference.
The manager managed to cope without Paul Pogba, who was injured in training on the eve of the game, and Anthony Martial, among other absent players, as he masterminded a terrific win that takes United five points clear of our rivals from down the East Lancs Road.
The hard-earned success, on the back of the incredible comeback at Crystal Palace on Monday, means the Reds are strengthening claims for second spot in the table behind leaders Manchester City.
"A perfect result. Three points, which are very important, but a perfect performance? I wouldn't go so far as to say that. I say perfect in relation to what the game gave us in the first half, it gave us the opportunity to be aggressive, direct, fast, intense and to score goals. Probably more – probably a third as Juan Mata's shot would have been [an] amazing and fantastic [goal]. The second half was a different match and we adapted to it."
"We gave options to the players. Different options. I'm not a kind of mechanical coach that says A pass to B, B pass to C, C pass to D. I'm much more preparing my players to decide well in how they feel the game. They had different options, we also had the possibility of the long ball to Scott McTominay, to bring McTominay wide to play on Andrew Robertson in the air. Romelu Lukaku was confident he could be dominant in relation to Dejan Lovren."
"The most important thing is the victory, the three points. Apart from that, against a team like Liverpool, you do not win if the performance is not good. I think, in the first half, we were very strong, very aggressive with a great intention to go and to hurt and, if possible, to score. In the second half, Liverpool were more dominant but it was the kind of dominance without danger. In some matches, David [De Gea] made phenomenal saves and today he didn't make one single important save in the game. So, in the second half, we were in control of Liverpool's dominance."
"You know, the fans can do what they want. I'm not upset at all with that reaction. I'm upset with the reaction they had to McTominay, a kid of 20 years, making all the right decisions. They want him to make the wrong decisions. When a kid decides to break the intensity of the game, not to lose it but to keep possession and play a backpass, he gives a solution of keeping the ball in the opposing half. It was the correct solution but so many top players, experienced players, wouldn't do it. The fans can react against me for my decisions – it's not a problem."
"I heard Gary Neville was asking [on Sky Sports] for Marcus Rashford to get a red card and I was scared maybe the referee was watching it at half-time! When we were more defensive in the second half, obviously, as Liverpool pushed for that situation, they brought a lot of players into central positions. Ashley Young had to come inside so Rashford was defending the corridor against Alexander-Arnold with a yellow card and with pressure. I made the decision to replace him with a player who could make one foul on Alexander-Arnold.