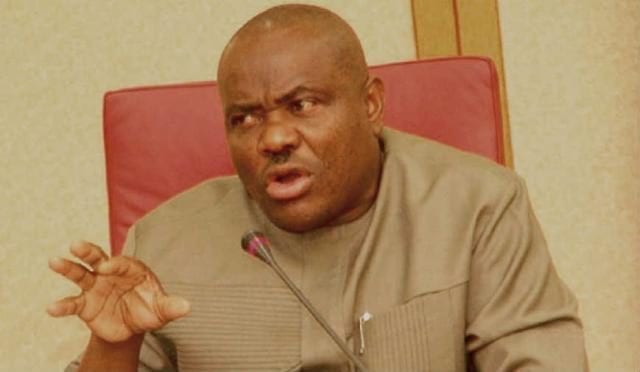 A group, Free Rivers Development Initiative, has accused Governor Nyesome Wike of arming cultists in Rivers state under the Neighbourhood Safety Corps.
Addressing journalists in Abuja at the weekend, President of the group Ngerebala Sampson said there are about 200,000 cults and militia and armed groups in the state.
Ngerebala noted that arming the youths under the guards of vigilante group was an attempt to create a private militia for political purpose.
His words: "You all know that before, during and after the 2015 general elections, Rivers State experience unprecedented number of political assassinations, were members of our party were gruesomely murdered in cold blood; their offence being that they were members of All Progressives Congress (APC).
"Those killings continued until recently, when the Federal Forces killed some of the death merchants of Governor Wike. The rate of violence and killings that occurred in Rivers state during the period under review, led to Rivers State being described as a theater of war."
"We are calling on the Inspector General of Police and other Security Agencies to take steps and stop the River State Governor from inaugurating the Rivers State Safety Corps.
"Whereby our call is not heeded to, our reaction will be to also set up our own Neighbourhood Safety Corps to watch Wike's neighbourhood Safety Corps. We shall cloth them with uniforms and apply for arms for them through the police, then the 2 Neigbourhood Safety Corps will police each other.
"We cannot allow what happened before, during and after the 2015 general elections in Rivers state to repeat itself in 2019," Sampson declared.