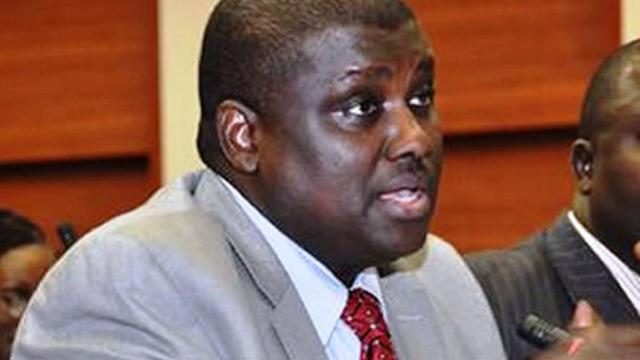 Maina never got any presidential appointment from GEJ, he sold us a dummy and we all bought it – Pensioners Union tells Reps…
Recent development from the ongoing investigation into pension related activities have reveal that Mr. Abdulrasheed Maina who headed the Pension Reform Task Force was never appointed or inaugurated by President Goodluck Ebele Jonathan.
This was exposed by the President of the Pensioners Union of Nigeria who claimed that the Maina led Presidential Task Force on Pension was a dummy which was used to deceive the pension community and the Nigerian public in general.
According to documents made available to Uchechukwu Ugboaja the Pension Reform Task Force was actually conceived by former Head of Service Mr. Steve Orasanya but Mr. Abdulrasheed Maina in a clandestine manner added Presidential to it after then President Goodluck Jonathan had given audience to the committee in 2010.
This document which was submitted by the Pensions Union to the ad-hoc committee set up by the House of Representatives to look into the activities of the pension board, the Maina led board was to be later known as 'Presidential Task Force on Pension' which has been described to be a hoax name because Maina have failed to show any evidence of his board receiving any Presidential inauguration or terms of reference from then President Goodluck.
"There was nothing abinitio known as Presidential Task Force on Pension, the acronym Presidential was cleverly added to the task force name by Mr. Maina after the then President Goodluck Ebele Jonathan granted audience to the committee sometimes in 2010 and assured them of his full support."
"If anyone is in doubt let him ask Maina to show us his letter of appointment by President Goodluck Jonathan or his terms of reference given to him and what was the duration and lifespan of the so called Presidential Task Force, he simply sold a dummy to Nigeria and we all bought it."
The president of the Pensions Union accused Mr. Abdulrasheed Maina of arrogating powers that it never had to itself by dabbling into all kinds of Pension matters which was against the purpose for its coming into existence which was solely to reform the pension department of the federal civil service as envisaged by Mr. Steve Orasanya the then HOS.
Reacting to this recent development, a member of the committee Hon. Eta Mbora from Cross-River state who queried how such as person who has caused so much chaos into the pension industry should be allowed to hold the entire pension system to ransom.
"Why is he still in hiding? If his life is under threat why not ask the IGP to provide him with extra security to allow him appear before the legislature to expose all those he claims are the pension fraud syndicate inside the presidency or the legislature as alleged by him."
"I can tell you that if Maina was from a minority tribe he would have been dismissed and prosecuted by now given the level of allegations leveled against him and his pension task force," he said.
Credit: Uchechukwu Ugboaja, Abuja