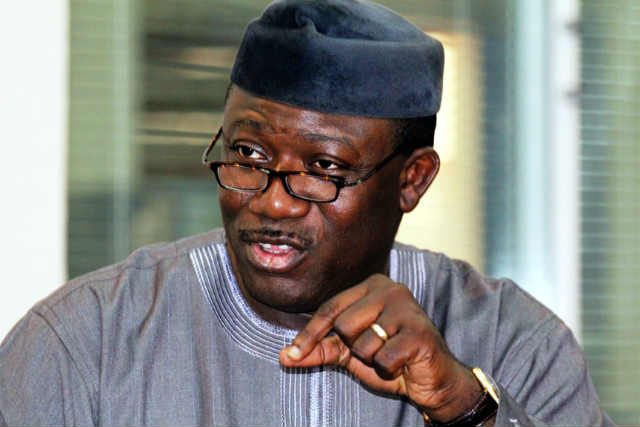 Kayode Fayemi, Minister of Mines and Steel Development, has notified the national and state leaders of All Progressives Congress (APC) of his ambition to run for July 14, governorship election in Ekiti.
Mr Olayinka Oyebode, Special Assistant on Media to the minister, disclosed in a statement on Thursday in Abuja that letters had been written to elders of the party, prominent citizens and traditional rulers in Ekiti.
Fayemi, the immediate past Governor of Ekiti, in the letter, which he personally signed, also disclosed that his public declaration for the gubernatorial contest would come up at a rally in Ado-Ekiti on Saturday, April 14.
While speaking to the Nigerian Television Authority in a recent interview, the president's aide said his administration gave youths in the country the confidence to demand for more.
She said, "The president came into politics primarily to look after the poor and vulnerable. (The youths can now) channel their energy into agriculture through the Anchor Borrowers' Program. In that regards, over 6 million young Nigerians have been empowered through this scheme.
"They are now able to muster themselves together and they began to ask to be given the right and power to run for higher elective offices which we now call Not Too Young To Run. The president provided the environment for it to happen."