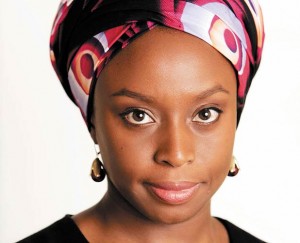 Chimamanda Adichie has done it again! This time around she has been honoured with an honorary degree from the prestigious Duke University.
Chimamanda was among the few recipients of the honorary degree from the university and they were all described as people making changes in the world in very extensive ways.
"Few writers have captured the challenges of immigrants and others navigating those changes as Adichie," the university said.
Others honoured with the degree are: the CEO of General Motors, Mary Barra; former Durham, Mayor William Bell; Phil Freelon, lead architect for the Smithsonian National Museum of African American History and Culture; Dr. William Kaelin, professor of medicine at Dana-Farber Cancer Institute and Harvard Medical School; and Attorney Russell M. Robinson II.
Duke University is the same institution, media mogul, Mo Abudu's son recently graduated from, with honours.