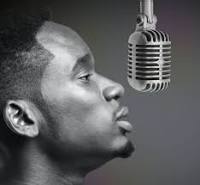 Mr Eazi has penned a new international deal and this time, it is for the licensing of his works with Columbia Records, UK.
The singer has enjoyed a successful career since the release of his Accra to Lagos EP, and recently announced that he will be releasing his follow-up project titled 'Lagos To London' with a tentative date of May 23, 2018.
Apart from recording songs, he has also been signing deals internationally. Last month, he signed a record deal with Mad Decent, a record label owned by DJ Diplo of Major Lazer.
He has now announced that he has secured a licensing deal with Columbia Records UK.
Taking to his Instagram page, the singer posted;
"Yesterday in my New Vehicle! As CEO of my Label #BankuMusic i signed a licensing deal with @ColumbiaUK as part of our structural release for the coming music! Everything is almost in place & new single from my upcoming project #LagosToLondon drops 23rd May Jah willing! Thanks for your support!! Together (my fans, my Team & i) will make History #happyBoy"