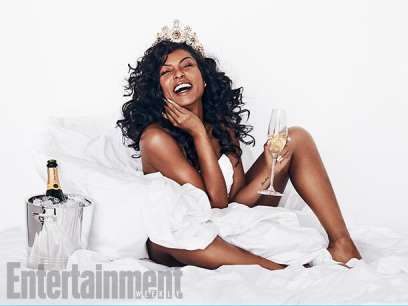 Taraji Henson is the latest celebrity to be engaged with her boyfriend, Kelvin Hayden popping the question.
A very excited Taraji took to her Instagram page on Monday, May 14, 2018, where she posted a photo of herself wearing what looks like a very expensive ring.
"I said yes Y'all!!! He started with the Cartier love bracelet BUT that was my #Mothersday gift and then he dropped to his knee and I almost passed out!!! #sheisofficiallyoffthemarket and she is sooooooooooooo HAPPY!!!!!! #GODIS," she captioned the photo.
Congratulations to one of America's greatest actors who have been on a steady rise over the years. Taraji Henson became a household name when she starred in the acclaimed T.V. series, "Empire," which has bagged her a number of awards. The number of celebrities has gotten hitched since 2018 and we are excited about it.